Manufacturing and Interlocking Information
Aluminum Railing Systems General Information
Aluminum Tube Railing systems are ideally suited for maintenance free requirements such as decks and balconies. Our Aluminum Railing systems over 4′-0″ (1.21 Meters) high produce maintenance free fencing for pool areas and site perimeters.
CADD-BIM-PDF Dwg view Aluminum Railing Systems CAD Details & Drawings
Installation of Pre-Assembled Aluminum Railing Systems
Aluminum railing is easily installed, requiring virtually no assembly on the jobsite. Aluminum railing sections are shipped pre-assembled in lengths up to 20′-0″ (6.09 Meters) long. Field assembly of aluminum railing sections is accomplished by joining together the prefabricated sections and setting them into place. Shop drawings are provided for each awarded contract. Additional instructions are provided upon request. Installation by ATR Technologies, Inc. is available depending on project magnitude, location and requirements.
Technical Support
Aluminum Railing by ATR Technologies, Inc. provides design and cost estimates, installation, shop drawings, engineering calculations, custom extrusions and additional support for your aluminum railing project as required.
Aluminum Material and Finishes
Aluminum Tube Railings are produced from 6063-T6 & 6005-T5 aluminum alloys. A variety of finishes are available including several grades of baked enamel, powder coat and anodize. All mechanical connections use interlocking technology which is hidden from view or use internal fasteners of aluminum, cadmium plated or stainless steel. Typical aluminum railing system designs utilize non-welded joints. These mechanically connected joints avoid welded construction and also avoid the "halos" or discolored areas commonly seen with anodized finishes on welded joints. When required, welded construction is utilized.
Code Compliance
Engineering is provided by a State Certified engineer for each project awarded. ATR Technologies, Inc. meet and exceed the loading requirements established by ICC and local Building Codes. Where required, your aluminum railing system is designed to comply with ADA Accessibility Guidelines (ADAAG).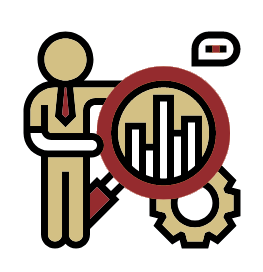 Workmanship and Installation
Aluminum Tube Railings are fabricated according to approved shop drawings and actual field dimensions. All materials shall be installed plumb, square, level and shall be anchored securely in proper alignment with adjacent work. Posts shall be anchored according to approved aluminum railing system shop drawings. Adequate provisions shall be made for thermal expansion and contraction of all exterior aluminum railings. All miters and field cuts shall be smoothed after joining. When aluminum is placed in contact with dissimilar materials, the aluminum railing surface shall be protected by a vinyl tape or epoxy paint barrier.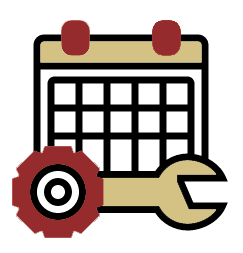 Operation, Maintenance
Aluminum Tube Railings by ATR Technologies, Inc. are virtually maintenance free.Depending on finish selected, seasonal rains may rinse off dust and debris on exterior installations.When heavier deposits are subject to occur or when periodic maintenance is required, mild detergents and warm water are generally recommended, subject to the applicator's cleaning recommendations. These recommendations vary by finish and location and are available as required.